Allan Tweddle: Coal supporters continue to mislead the future (Opinion) | Opinion comments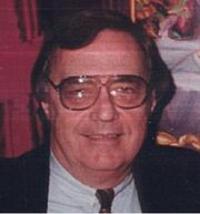 The statements of the coal addicts in an article in Tuesday's Gazette-Mail are surely based on their GOP ("Greed Over People") obsessions. Obviously, they don't care about their children, if they have any, or about an environmental future for all our generations to come.
Just as polar bears are dying from climate change, and so many other species that are disappearing, we, the human species causing the climate change crisis, will have more and more food as the planet continues to shrink. warm up.
Statements such as Republican Representative Alex Mooney's claim that "phasing out fossil fuels will lead to job losses and unsustainable energy prices" have no basis in fact. Rather the opposite.
As has been widely reported, it was in England that the first coal-fired power station was built and operated in the 1880s. In 2017, they were coal-free, having determined that coal-fired electricity was more expensive than clean renewable alternatives.
And once again, the largest utility in my home province of Ontario, the Ontario Power Authority, concluded in 2005 that burning coal is not only poisoning people, the air and the planet, but that Clean and safe renewable alternatives are less expensive than coal. They started the shutdown, completely replacing them with lower-cost renewables by 2015.
When the OPA came to the conclusion that the cost of coal was higher, solar power was then 90% more expensive than it is today, but even then, in total, solar power was less expensive than coal.
The OPA was Arch Coal's largest customer for West Virginia coal.
And once coal was gone, replaced by renewables, the OPA was able to cut some utility tariffs by 30%.
As for the cost of jobs, here again Mooney and his fellow coal lemmings are gushing out unfounded claims. The US Department of Labor reports that the solar employment growth rate, as coal declines, is skyrocketing.
As for West Virginia Attorney General Patrick Morrisey, he should stick to trying to be a better lawyer. Science is not his best friend. His statement that "[…]the application of an impossible standard is not possible at any level "is laughable. Across the country and around the world, from California to New England, Canada, the UK, Germany and many other communities, many successful transitions to renewable energy prove that Morrisey's claim is false.
If Morrisey is right, why isn't he presenting any facts instead of making silly claims? When the nation's largest utility, the Los Angeles Department of Water and Energy, now put in place two 20-year fixed-price contracts for solar power at $ 0.02 and $ 0, $ 03 per kilowatt hour, Morrisey's statements sound pretty silly.
There are several additional costs of coal that these people never talk about.
First, there is the horrible life expectancy of underground coal miners. As an engineer whose entire career has focused on eliminating air pollution in a myriad of workplaces, safeguarding the health of workers and surrounding communities, I wonder why this has has it already been tolerated?
Second, communities near coal-fired power plants have higher premature death rates.
The environmental damage caused is an additional and very real cost of coal.
We taxpayers spend hundreds of thousands of dollars per site cleaning up the waste and environmental damage the coal industry leaves behind. Why aren't shareholders weighed against these real costs of mining and burning coal?
What's wrong with the transition to the clean, secure and job-creating renewable energy opportunities that so many other states and countries enjoy?
Mooney, Morrisey and others like them cast dangerous deceptions to appease the shareholders of the coal company who are seeing their investments dwindle.
We, taxpayers and taxpayers, must stand up and be heard. Renewable energy technologies are much cheaper than coal, and we deserve local utilities to stop clinging to the costly poisonous past and embrace future trends in which the rest of the civilized world is emerging. 'to expand.
Forbes magazine published a report last year saying it would cost coal utilities less to build replacement renewable energy plants than the current costs of operating coal plants for just one year.
Is there anyone in West Virginia who wouldn't be interested in lower utility rates?
Allan Tweddle lives in Charleston.