Aluminum-ion Graphene Battery Progress Update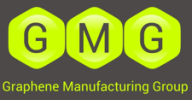 BRISBANE, QUEENSLAND, AUSTRALIA – TheNewswire – June 1st, 2021 – Graphene Manufacturing Group Ltd. (TSXV: GMG) ("GMG"or the"Company") Is pleased to present to you the latest update of its graphene aluminum-ion battery technology ("G + AI battery") Under development by the Company and the University of Queensland.
Since GMG's market update on May 11, 2021 ("GMG Graphene Aluminum-Ion Battery Performance Data'), The company appointed director Robbert de Weijer as the director of the G + AI battery project and tasked the company's chief technology officer and graphene project leader with prioritizing the technical advancement of the G + AI battery. In addition, the company's new COO and operations team are prioritizing the production of the particular graphene needed for the production of G + AI batteries.
These measures reflect GMG's determination to respond positively to the many encouraging and varied requests the company has received regarding the technical and commercial application of G + AI batteries.
GMG CEO and Managing Director Craig Nicol said: "Over 80 inbound inquiries from around the world were received by the company from organizations seeking to explore potential applications in consumer electric vehicles, high performance cars, heavy vehicles, motorcycles, air travel, personal devices such than laptops and phones. , network attached storage and others. Several parties noted, inter alia, the potential high power density of graphene aluminum-ion batteries which allows faster charging; aluminum-ion graphene batteries are expected to be more environmentally friendly and can be produced without lithium and rare earths; that the performance of these batteries should be safer, with a much lower risk of fire; and finally that aluminum-ion graphene batteries should not require the complexity and weight of cooling systems required by lithium-ion battery technology. The Company is encouraged by this initial interest and will continue to provide regular updates regarding the performance and development of its graphene aluminum-ion batteries as research and development and commercial programs progress.
GMG is in the process of signing non-disclosure agreements with certain parties to allow confidential exchange of information as part of the assessment of a potential commercial relationship between the parties. In particular, the Company intends to determine whether it should engage these parties to help, among other things, define the battery specifications for the GMG pouch pack for certain applications.
As previously announced, GMG is looking to put into production commercial prototypes of button cells for customer testing in about 6 months and a commercial prototype of pouches – used in mobile phones, laptops, etc. – for customer testing in about 18 months.
The Company is also pleased to announce that it has engaged B. Riley Securities as the exclusive advisor and sponsor of the capital markets in connection with the search for listing of the Company's shares on the OTCQB market in the United States. The OTCQB is a premier marketplace for entrepreneurial and developing US and international companies committed to providing a high quality trading and information experience to their US investors. The OTCQB quality standards provide a solid foundation for transparency, as well as the technology and regulations to improve the information and trading experience for investors. To be eligible, companies must be up-to-date in their reports and undergo an annual management audit and certification process.
About GMG
GMG is a TSXV-listed Australian disruptive cleantech company (TSXV: GMG) that produces graphene and hydrogen by cracking methane (natural gas) instead of mining graphite. Using the company's proprietary process, GMG can produce high quality, low cost, scalable, " tunable " and zero / low contaminant graphene – enabling demonstrated cost and environmental improvements in a number of applications of clean and planet-friendly technologies on a global scale. Using this low entry cost source of graphene, the Company is developing value-added products that target the massive energy efficiency and energy storage markets.
The company is pursuing additional opportunities for GMG Graphene, including developing next-generation batteries, collaborating with world-renowned universities in Australia, and exploring the possibility of improving the performance of lube oil, biodiesel and fuel. diesel fuels.
For more information, please contact:
– Craig Nicol, CEO and Managing Director of the Company at [email protected], +61415445223
– Leo Karabelas at Focus Communications, [email protected], +1 647 689 6041
Neither the TSX Venture Exchange nor its Regulation Services Provider (as that term is defined in the policies of the TSX Venture Exchange) accepts responsibility for the adequacy or accuracy of this press release.
Caution regarding forward-looking statements
This press release contains "forward-looking information" and "forward-looking statements" within the meaning of applicable securities laws. The forward-looking statements contained herein are made as of the date of this press release only, and the Company assumes no obligation to update or revise them to reflect new information, estimates or opinions, future events or results or other, unless necessary. by applicable law. Often, but not always, forward-looking statements can be identified by the use of words such as "plans", "expects", "is planned", "budgets", "planned", "estimates", "forecasts". "," Predicts "," plans "," intends "," aims "," aims "," anticipates "or" believes "or variations (including negative variations) of these words and expressions or may be identified by statements that certain actions "may", "could", "should", "would", "could" or "will" be taken, occur or be carried out. These forward-looking statements include, among others, statements relating to: (a) the development of the G + AI battery; (b) the deployment of the Company's resources, including its personnel; (c) the potential applications and expected performance, safety profile and requirements production and maintenance of the G + AI battery; (d) the execution of non-disclosure agreements; (e) the intention the Company to engage third parties to help it develop its products; (f) the Company's intention to manufacture certain test products and the corresponding expected production schedule; and (g) the Company's intention to request a listing on the OTCQB market. These forward-looking statements are based on a number of management's assumptions, including, without limitation, assumptions regarding the accuracy of the Company's cost and schedule forecasts, the Company's ability to meet expected results of its G + AI battery, which the Company will successfully deploy its resources and personnel, that the Company's operations and its ability to develop its products are not affected by COVID-19, the ability of the Company to research, develop and test its products on schedule, and that test results and development data will be consistent with anticipated results and estimates. In addition, forward-looking information involves a variety of risks, uncertainties and other known and unknown factors that may cause GMG's actual plans, intentions, activities, results, performance or achievements to be materially different from all plans, intentions, activities, etc. results, performances or achievements expressed or implied by these forward-looking statements. These risks include, but are not limited to: (a) GMG's business could be affected by possible future laws, government policies and controls or by changes in applicable laws and regulations; (b) public health crises such as the COVID-19 pandemic may negatively impact GMG's business and the Company's ability to develop its products; c) the volatility of global financial markets; (d) political instability; (e) GMG's inability to attract and retain qualified personnel; (f) unexpected development and production challenges; (g) GMG could face technological or software disruptions; (h) unforeseen costs; and (i) the risk factors set out under the heading "Risk Factors" in the Company's final detailed non-offer prospectus dated March 31, 2021 available for review on the Company's profile at www.sedar.com, many of which are beyond the Company's ability to control or predict. This forward-looking information represents management's best judgment based on information currently available. No forward-looking statement can be guaranteed and actual future results may vary significantly. Therefore, readers are advised not to place undue reliance on forward-looking statements or information.
Neither GMG nor any of its representatives make any representations or warranties, express or implied, as to the accuracy, sufficiency or completeness of the information contained in this press release. Neither GMG nor any of its representatives will have any liability of any kind, under contract, tort, reliance or otherwise, to you or any person resulting from the use of the information contained in this press release by you or the " one of your representatives or for omissions of information in this press release.