Doig + Smith Celebrates Fifth Consecutive Platinum and Gold Investors in People Awards
Doig + Smith Celebrates Fifth Consecutive Platinum and Gold Investors in People Awards
---
---
Construction consultancy Doig + Smith is pleased to announce the renewal of its Investors in people accreditations.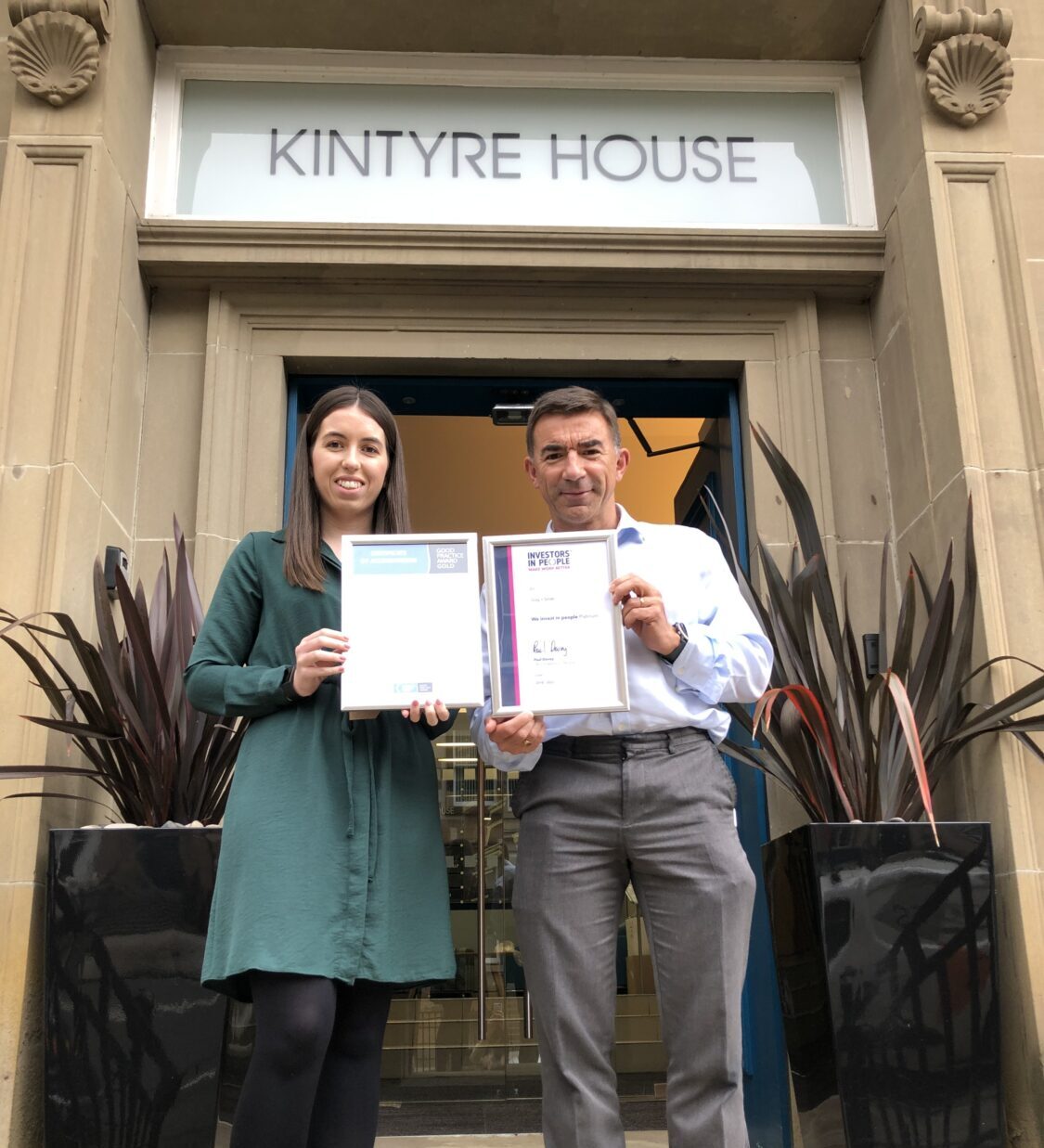 For the fifth consecutive year, the consulting firm has been awarded with Investors in People Platinum and Youth gold investors status. Both awards are a significant endorsement of Doig + Smith's commitment to lead, manage, support and develop its people.
In reports published by Remarkable, the from the Scottish government partnering with people management specialists, Doig + Smith was praised for its excellent training program, which actually improved during the pandemic, thanks to the introduction of consistent CPD events around the clock. lunch, organized weekly.
The strong leadership of Doig + Smith was also highlighted as a strength. "There is strong evidence that leaders are active role models, leading by example and worthy of the organization's membership. Further praise was given for their clear communication of organizational goals and for encouraging leaders to motivate staff to meet and exceed them.
The youth-focused article was equally positive, the author saying: "It is clear that Doig + Smith provides a knowledge-sharing environment where young people are constantly learning and benefiting from the right experience and opportunities to grow. Knowledge sharing and learning are cornerstones of organizational culture, and this commitment to young people comes from senior leaders.
Gordon McLintock, director of Doig + Smith, welcomes the news of accreditation.
He commented. "We are very happy to have once again achieved Platinum and Gold Investor Status in People. These awards are very prestigious and position Doig + Smith as an employer of choice. Our staff are the heart of our organization and it is reassuring to have received such positive feedback from them and the IIP reviewers.