Donohoo Steel Treating celebrates 75 years in business | Bettendorf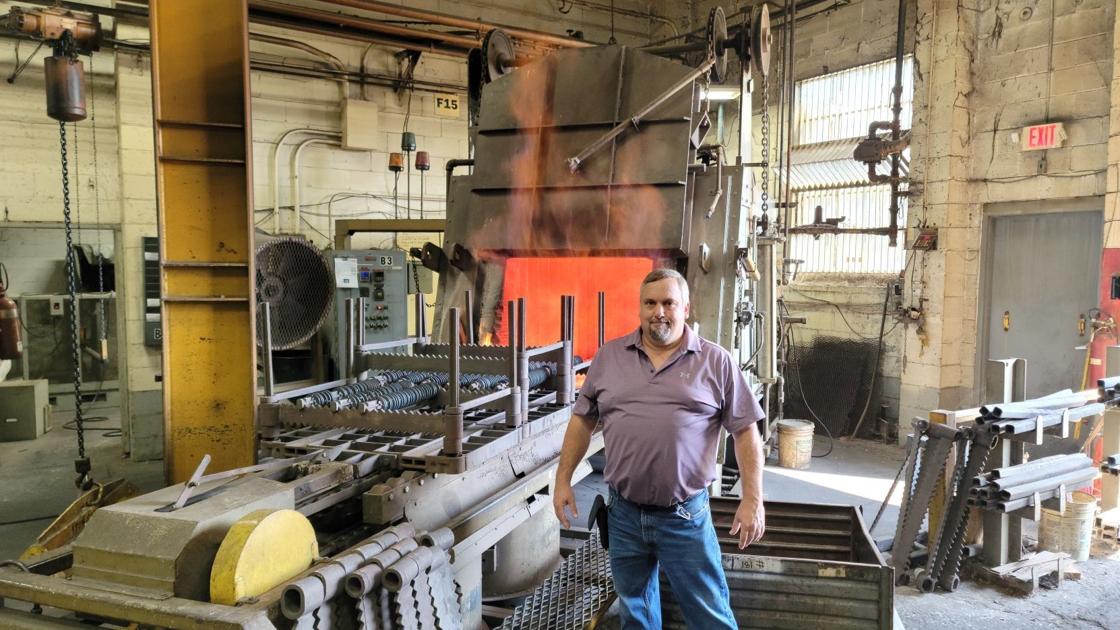 The officers of the company when it was founded in 1946 were William M. Donohoo, President and Treasurer; Gus W. Donohoo, vice-president; and Anne Donohoo, secretary. The first stories about the company spoke of William Donohoo's more than 40 years in the heat treatment industry.
William M. Donohoo remained president until 1959; Gus W. Donohoo (son of William M. Donohoo) was president from 1959 to 1973; and William H. Donohoo (son of Gus W. Donohoo) served as president from 1973 to 2014, marking three generations of family ownership.
Just three years after the factory opened, the company announced a major expansion that would double its capacity and staff.
"Rapid expansion made additional space imperative, officers point out," it was reported in a September 2, 1949, Daily Times article.
Zubroski said it's likely that the post-WWII manufacturing boom fueled the need for heat-treating materials for companies producing machinery, such as John Deere, Caterpillar, and International Harvester.
"All of these companies were in this area and they needed heat treatment," he said.
But just months after the news of Donohoo's expansion was announced, a devastating flash fire destroyed most of the factory.
The Daily Times front page headline from March 18, 1950 told the story: "FIRE SHIP STEEL TREATMENT PLANT". Only one paint shed was saved, and the two factory workers at the time escaped unscathed.