Health workers ramp up pressure for AGL charcoal exit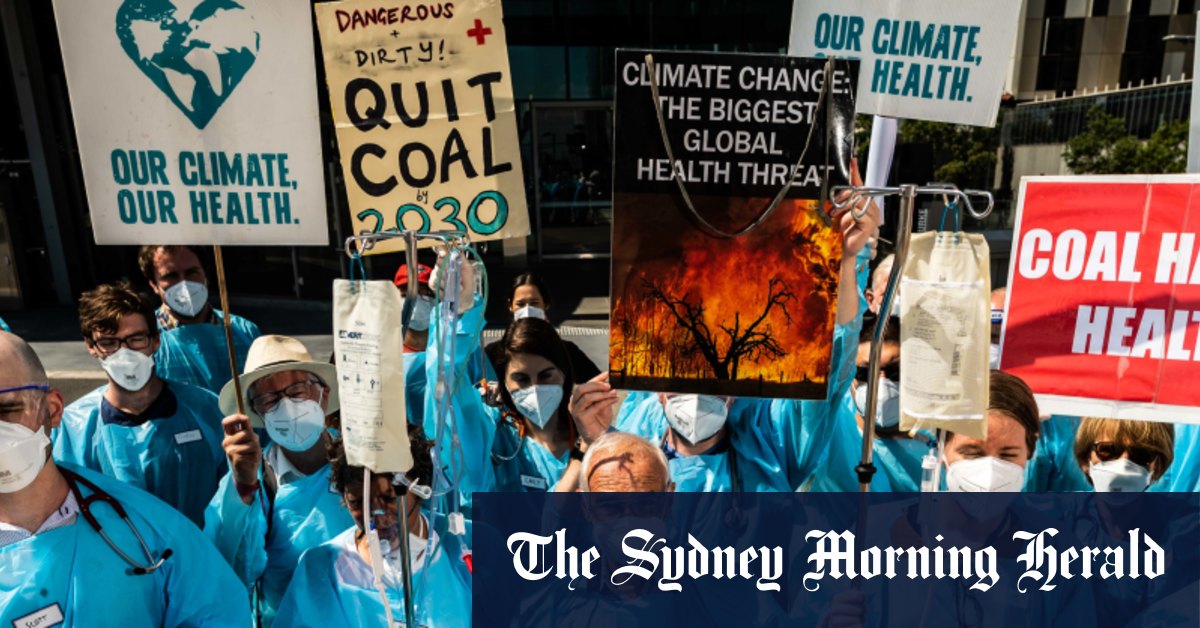 Health workers took part in a protest outside AGL's Melbourne headquarters on Monday, holding signs saying "Pollution kills" while chanting: "Dangerous and dirty, stop coal by 2030".
Loading
Dr Simon Judkins, emergency physician at Echuca Health, said the effects of the climate crisis hit home during the black summer bushfires of 2019-20, while "treating patients suffering from the effects of inhaling smoke or huddled in distress amid the charred landscape that surrounds them".
"Without swift action to replace coal as the main cause of climate change, our already overstretched healthcare system will struggle to deliver the high quality care we all need and deserve," he said. declared.
It comes after AGL was rocked by an unprecedented investor uprising at a meeting in September where more than half of its shareholders, including US investment giants BlackRock and Vanguard, defied the board. administration and voted in favor of an activist climate resolution calling for consideration of new targets that would force an earlier-than-expected coal phase-out.
As the shift to renewables drives down wholesale electricity prices and pushes fossil fuels away from the Australian electricity market, AGL said last year that the "winds of change" had swept the sector far more faster than expected and had helped grow the business to $2.06 billion. -loss of one year over the 12 months to June 30. AGL is currently pursuing plans to spin off its historic coal and gas generators from its broader retail business.
AGL said on Monday that it has repeatedly engaged with members of the group of healthcare professionals, known as Healthy Futures, and respected their right to express opinions about the need for change. faster.
The company said it was working on new climate pledges for its spun off businesses and would provide a half-year results update on Feb. 10.
Despite the urgency to stop climate change, AGL and other major energy companies have warned that the hasty closure of coal-fired power stations, which account for more than half of Australia's electricity, could threaten the reliability of supply electricity and lead to price volatility.
"Exiting thermal generation must be done responsibly and through a coordinated plan between governments, industry, regulators and the community," an AGL spokeswoman said.