Low-carb aluminum for environmentally friendly, green manufacturing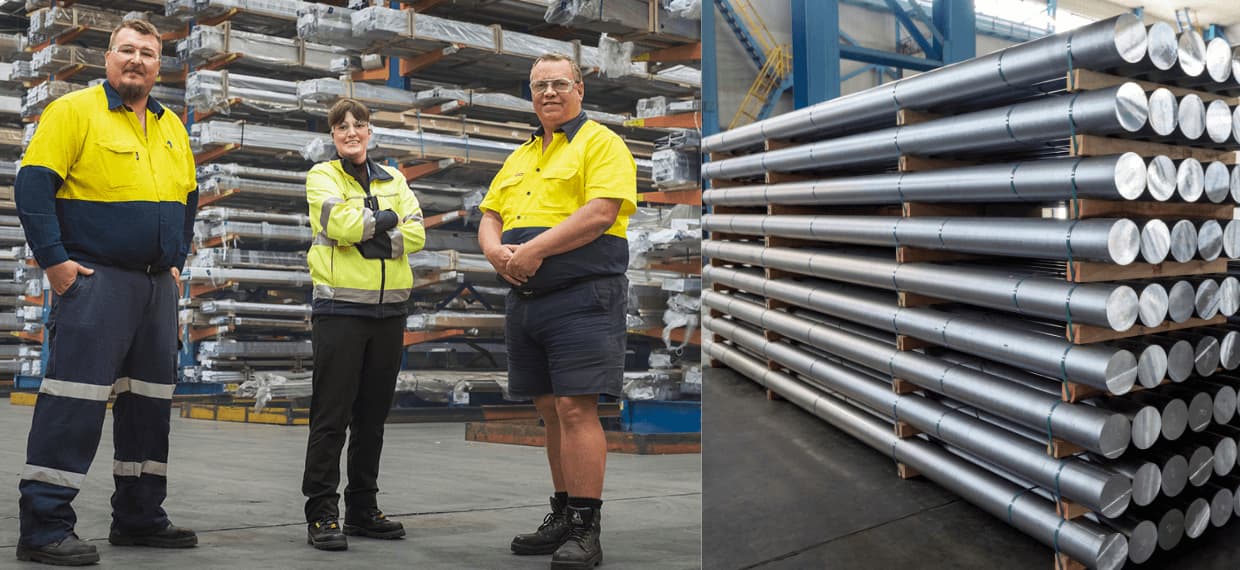 Industrial sectors, including construction, renewable energy, transport and marine, are increasingly looking for low-carbon options for their products. Capral Aluminum is now responding to this demand with new LocAl® products offering up to 75% lower carbon emissions than world averages.
The LocAl® aluminum range includes two low carbon aluminum options: LocAl® Green with carbon emissions of 8 kg CO2e/kg Al* and LocAl® Super Green at 4 kg CO2e/kg Al*, which are some of the low carbon aluminum available.
Capral has pledged to achieve net zero emissions by 2050 and Luke Hawkins, managing director of sourcing and industry solutions, said LocAl is signaling a shift in sourcing strategy.
"In 2022, 22% of the primary aluminum billet that Capral uses in its eight local extrusion presses has a carbon content of less than eight kilograms of CO2e per kilogram of aluminum," Hawkins said.
"About 300 tons have a certified carbon content of less than four kilograms of CO2e per kilogram of aluminum. The market is looking for this product, and as Australia's largest aluminum extruder, we need to make it available.
Aluminum's versatility and recyclability have earned it a reputation as a "sustainable metal", but the four aluminum smelters producing primary aluminum in Australia consume around 10% of the national energy grid.
The main carbon emissions from aluminum production come from the electrolysis step during smelting. About 60% of the aluminum sector's greenhouse gas emissions come from the production of electricity consumed during smelting.
Michael O'Keefe, chief marketing and technology officer, said the global average carbon emissions for primary aluminum production is around 16.8 kg CO2e/kg Al.*
"At eight kilograms of carbon emissions per kilogram, LocAl Green has 50% lower carbon emissions than the global average for primary aluminium. At four kilograms, LocAl Super Green is 75% lower."
In addition to reducing carbon emissions, the primary aluminum offered under the LocAl® brand is sourced exclusively from Aluminum Stewardship Initiative (ASI) certified smelters who are committed to raising standards for responsible sourcing and sustainable aluminum production.
*Based on Scope 1 and Scope 2 emissions ex-smelter.