Philippines to boost clean energy, but coal will remain king – Unit Fitch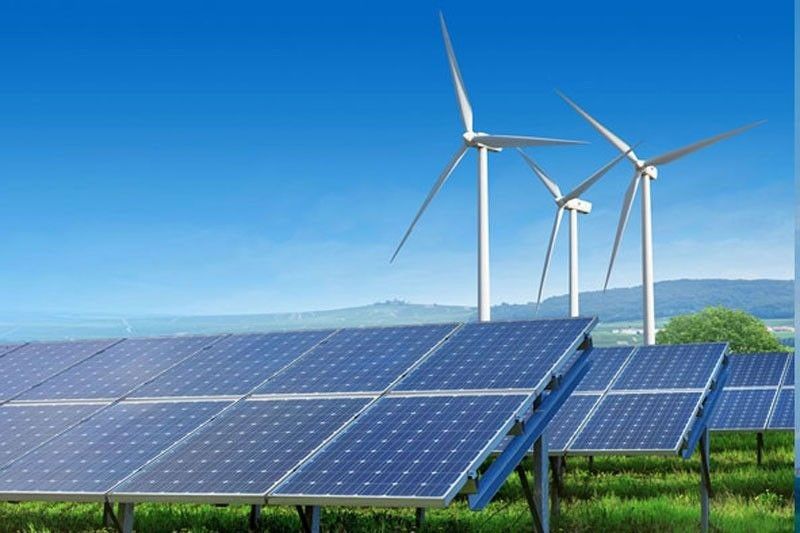 MANILA, Philippines — The Philippines' power sector is set to step up its decarbonization efforts in the coming years as part of a rapidly growing renewable energy (RE) pipeline, according to Fitch Group's research arm.
However, coal will remain the main source of the country's energy mix in a decade due to exemptions from the Philippine government's coal moratorium.
"We expect the Philippines to accelerate the decarbonization of its power sector over the next few years in line with energy policy changes. We have revised our non-hydro renewable energy forecast upwards, amid of growing investor interest and a rapidly expanding project pipeline," Fitch Solutions Country Risk & Industry Research said in a comment Thursday.
"We now expect non-hydro renewables capacity to total 10.2 GW (gigawatts) by 2031, up from an estimate of 4 GW at the end of 2021, driven largely by wind and solar projects," he said. he declared.
The group noted that solar projects comprise the majority of projects that are in the country's renewable energy pipeline. Data from the Fitch unit indicates there are upcoming solar power projects with a combined capacity of 13,146.5 MW in March 2022, more than 10 times larger year-on-year .
Meanwhile, wind power projects in the pipeline were up more than 407% year-on-year in March, while geothermal power was up 110%. There are biomass projects with a combined capacity of 23.5 MW as of last month.
The group said the improved regulatory environment is boosting investor interest in renewables. He noted two key Department of Energy policies: the Renewable Power Portfolio Standards (RPS) and the Green Power Options Program (GEOP).
The RPS requires electricity suppliers to source part of their supply from RE facilities. GEOP is a voluntary program where users consuming at least 100 kilowatts of energy can source from energy providers who source renewable energy.
Fitch Solutions also noted that the DOE's upcoming green power pricing program, which aims to cap the price of renewables, can help power producers get better deals.
He also mentioned that the agency has set new targets for renewable energy in its latest Philippine Energy Plan (PEP), the Comprehensive Energy Plan. Based on the PEP, the DOE wants renewables to make up 35% of the nation's generation mix by 2030 and 50% by 2040.
But coal will remain king
In its report, Fitch Solutions said it had slightly lowered its coal production forecast due to strong opposition to the fuel source and initiatives to reduce coal use. But he noted that coal will remain the main source of fuel by 2031, citing previous statements by the Philippine government.
As things stand, coal remains the cheapest source of energy needed to power a developing economy like the Philippines. About two years ago, the Philippine government declared a ban on the construction of new coal-fired power plants, but said those that have already received environmental compliance certificates as well as permits from local government units are exempt.
With that, Fitch Solutions said coal will make up the majority of 61% of the country's energy mix by 2031. Meanwhile, natural gas will make up 19%, hydropower will make up 7%, while non-renewable hydroelectric will represent 12% in the time of nine years.
"Coal production will continue to grow strongly over the next few years in absolute terms as current pipeline projects continue to progress," he said.
READ: Government ends energy neutrality and promotes renewable energy before the boom
Possible inclusion of nuclear
Fitch Solutions said its projections did not take into account the possible entry of nuclear power into the country's energy mix because "it will likely be outside the forecast period."
Earlier this year, President Rodrigo Duterte signed an executive order committing the Philippines to develop a nuclear power program and ordering the Department of Energy to conduct more studies into the possible use of the Bataan nuclear power plant. cocooned.
Although a pro-nuclear policy is already in place, it was signed months before the end of Duterte's term, leaving the decision whether to pursue or abandon nuclear to his successor.
READ: Too late for Duterte's nuclear power push as term nears end
Fitch Solutions noted that it does not see any nuclear projects starting commercial operations in the country within the next decade, citing high capital costs and security concerns.
"Nuclear projects often face long lead times and a high risk of significant delays (10-15 years), and as such, even if a decision were to be adopted, we remain cautious about posting it in our forecast period," it said.