Rajasthani alcohol sales down 42% in April-December, beer collapses 45%, Retail News, ET Retail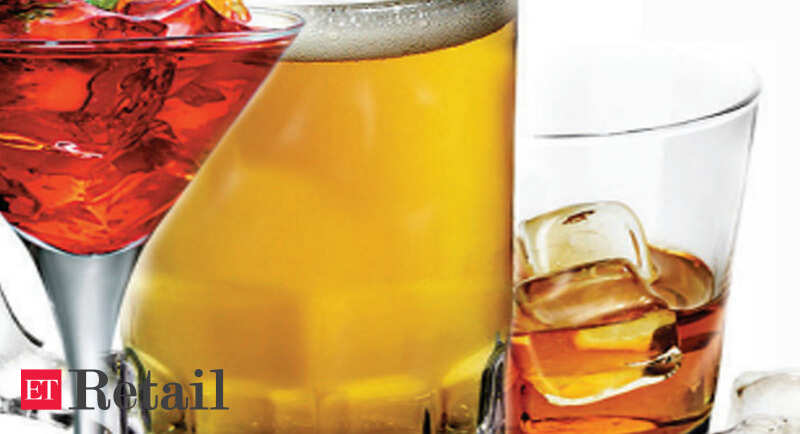 JAIPUR
:
Indian-made foreign liquor
(IMFL) sales fell a record 42% in the first nine months of the current fiscal year, while beer fell sharply by 45% for the same period.
Despite the dramatic drop, revenues have increased by Rs 800 crore compared to the nine months of 2019-2020. During the period from April to December of this year, the government generated revenue of Rs 6,854.51 crore, compared to Rs 6,049.19 crore for the same period the year before, according to figures from the excise department.
During the year, the state government increased taxes on alcohol up to 25%, while for beer it increased by 35%.
The rise in revenue is mainly due to higher taxes, said liquor stores in the state.
Excise officials attributed the drop in volumes to store closures in March, April and some days in May due to lockdowns and nighttime curfews during peak tourist season and festival months.
"The corona pandemic has had a major impact on volumes, but we cannot ignore the increasing illegal trade to take advantage of price arbitrage. In neighboring states, alcohol is 20-25% cheaper, "said Nilesh Mewara, president of the Raj Liquor Welfare Society.
In addition, he said that the stores' tight schedule was another factor fueling the illegal trade. "After 8 pm, when shops are closed in Rajasthan, the illegal trade becomes active. The department catches smugglers from time to time, but the illegal trade is regular, eating into volumes sold in government-licensed retail stores, "Mewara said.
Even though stores opened after May 4, demand from the hospitality and tourism industry remained almost negligible due to the restrictions. When they were allowed to operate bars, nighttime curfews were imposed.
"Due to the corona situation, we weren't expecting tourists from September even though the high season started during this time. We were hoping that locals would visit the bars. But then the nighttime curfews were imposed, destroying all chances of any business, "said Mohit Agarwal, a restaurateur.
While the government may be content to save the day by raising taxes and making better income over the previous year despite the challenges, its layoffs are staring at the barrel.
"The government mandated us to sell 10% more. As the government banked on raising taxes to meet its revenue targets in the absence of volume, the same logic should apply to us as well. Instead of a 10% increase in volume, the government should turn it into an increase in revenue. Now we are in a difficult situation because the demand is very less and we are forced to sell 10% more. Otherwise we have to pay a penalty, "Mewara said.
The precarious situation is forcing some retailers to mix cheaper Haryana-made alcohol in their stores. "In the current political environment, they can't survive if they don't mix cheaper Haryana spirits. It's a loss for the state government, "industry sources said.