Rising steel costs reduce profits for turbine maker Siemens Gamesa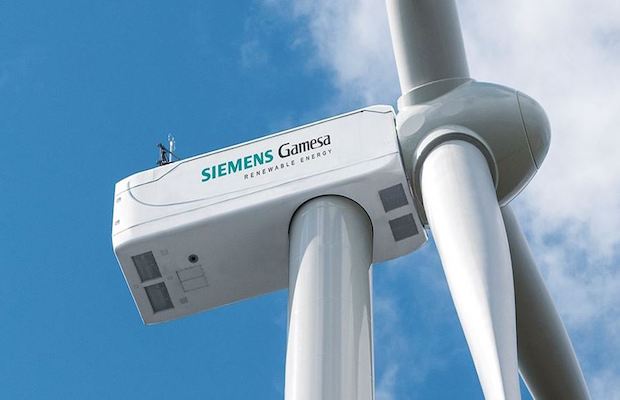 Strong points :
The company has released preliminary results for the third quarter of fiscal 21 and is updating the forecast for fiscal 21.
Higher material costs and cost estimates to scale up the Siemens Gamesa 5.X platform, particularly in Brazil, detracted from earnings.
The Spanish-German wind engineering company Siemens Gamesa Renewable Energy (SGRE) has released preliminary results for the third quarter of fiscal 2021 and updates the forecast for fiscal 2021. The company reports that the "strong" increased steel costs and the production of a new range of wind turbines decreased its profits.
The company's official press release indicates that the financial targets for 2021 are being revised in order to provide for expensive projects affected by two decisive factors: the sharp rise in commodity prices; and increased cost estimates for the scale-up of the Siemens Gamesa 5.X platform, particularly in Brazil.
The impact of these elements has been exacerbated by the pandemic, especially in countries like Brazil where we face supply chain gaps and execution bottlenecks, SGRE said. .
On this basis, the company has adjusted its forecast for fiscal year 2021 as follows:
The Group's revenue for the 2021 financial year should be at the bottom of the range communicated with the results for the second quarter as of April 30, 2021 (€ 10.2 – 10.5 billion).
The Group's EBIT margin before PPA and before I&R costs for fiscal year 2021 is adjusted within a range of -1% to 0%.
As a result, the preliminary results for Q3 FY21 (quarterly results will be released on July 30, 2021) are as follows:
Income of c. 2.7 billion euros.
EBIT before PPA and I&R costs of approx. -150 million euros. The reassessment of the profitability of the WTG order book due to the above-mentioned factors resulted in provisions for an estimated amount of 229 million euros for this quarter. The impact is mainly focused on the first Siemens Gamesa 5.X projects in Brazil for delivery during fiscal years 2022 and 2023.
Net debt c. – € 0.8bn.
Order intake during the quarter amounted to € 1.5 billion, impacted by the standard volatility of the offshore market. Total order book of c. 32.6 billion euros.
Siemens Gamesa CEO Andreas Nauen recently said he remains optimistic that the company could achieve a profit margin of 8-10%, but the timeline could be extended from 2023 to 2024.
But such insurance is not easy to accept as the company has lost nearly a third of its market value so far this year, extending losses that began in January with a sector decline in renewable energy stocks. . At the current share price, the remaining 33% would cost Siemens Energy around 5 billion euros ($ 5.9 billion).