Swift action for a coal-free future cannot come fast enough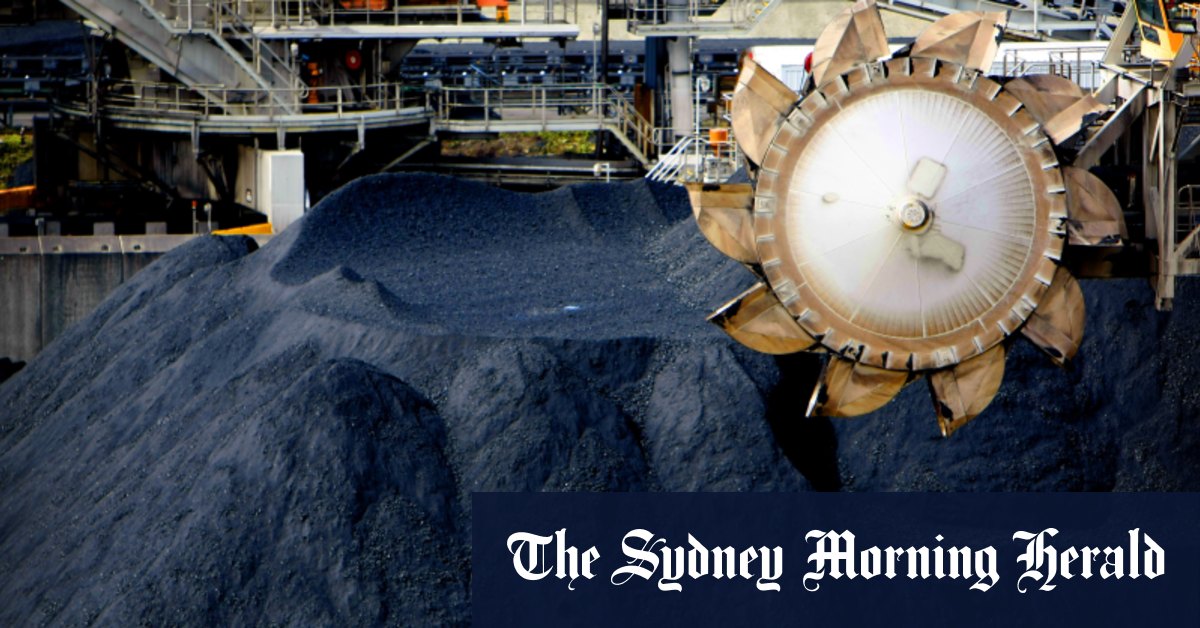 In 1865, the famous British economist William Stanley Jevons wrote a seminal book on his country's dependence on coal. "In truth [it] does not stand next to, but entirely above all other merchandise, "he wrote. "It's the material energy of the country … the factor in everything we do. With coal, almost any feat is possible or easy; without it, we are plunged back into the working poverty of the early days.
For more than 250 years, the industrial and domestic life of the modern world has been largely fueled by an abundant and cheap supply of coal. It is somewhat paradoxical that the very life of the planet is now dependent on the end of the long reign of coal.
As the Herald'As National Environment and Climate Editor Nick O'Malley reported over the weekend, there is a rapidly growing global movement to curb the coal industry in a desperate attempt to slow the Global warming.
Climate experts hope this new push will result in acceptance by world leaders to support an announcement before or during the COP26 global climate talks in Glasgow in November regarding the rapid phase-out of coal-fired electricity. The cost, complexity, and competing forces at play make this a challenge on a scale the world has rarely faced.
China is the most obvious example. While it announced last week that it would follow in Japan and South Korea's footsteps by no longer funding new coal-fired power plants abroad, its own voracious need for electricity to support its economic boom means he has no plans to start cutting back his own dependence on coal for many years to come. This is reflected in the price of thermal coal, which has skyrocketed this year due to a resurgence in demand from countries like China and India.
Australia faces its own divergent pressures. The industry employs around 40,000 workers, and coal exports bring in $ 50 billion a year, with royalties filling state and federal government coffers at a time when huge levels of debt are building up to contain COVID -19.
At the same time, the market value of coal-fired power plants is reduced by falling wholesale electricity prices, triggered by the expansion of the renewable energy sector and the popularity of home solar panels on rooftops. This is forcing power companies to speed up the shutdown of coal-fired power plants.
Loading
As Treasurer Josh Frydenberg pointed out last week, the business community and markets are increasingly making decisions that reflect the need for a transition to lower carbon emissions. What he was not so outspoken was the Coalition's lack of political will to tackle areas markets cannot determine. Its "technology, not taxes" approach is simply not enough.
The to-do list is extensive. The closure of local coal-fired power plants must be supported by the establishment of infrastructure and incentives to ensure that enough renewable energy is brought online to guarantee supply. Coal miners must be offered avenues of employment outside of industry. Australia can no longer stay on the sidelines of global efforts to provide developing countries with alternatives to coal-fired electricity. And ambitious national targets for achieving net zero emissions must be set, then followed by a series of regulatory measures to enforce them.