Tiwai Point posts after-tax loss of $ 366 million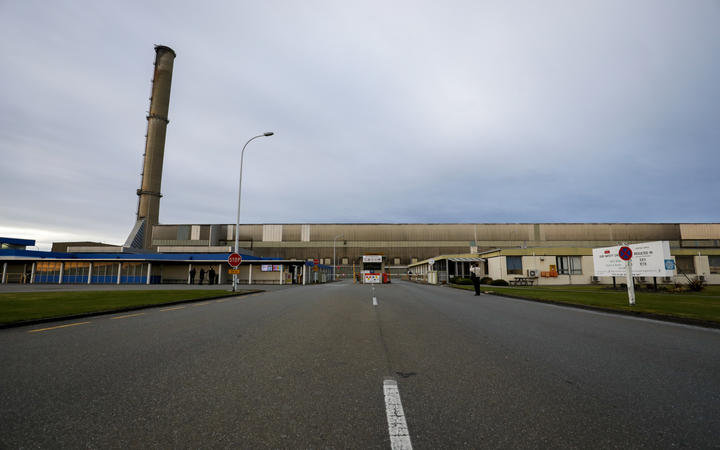 The Tiwai Point aluminum smelter posted an increased loss due to significant one-off costs.
The owners of the plant, New Zealand Aluminum Smelters (NZAS), reported an after-tax loss of $ 366 million for the past calendar year, compared to a loss of $ 313 million the year before.
The loss was inflated by $ 266 million in write-downs and unspecified losses on financial hedges to protect against volatility in electricity prices. Leaving aside the one-time costs, the underlying loss amounted to $ 100 million, just over double the previous year.
NZAS chief executive Stew Hamilton said 2020 has been difficult given market conditions and rising costs.
"In 2021, we have seen an improvement in the aluminum market and, in conjunction with the new foundry electricity deal announced in January 2021, this allows for a sustainable expansion of operations at Tiwai Point."
The foundry renegotiated a cheap electricity deal with Meridian earlier this year, ensuring it would remain open until the end of 2024.
However, he agreed to cut production for a month in April to ease pressure on low-hydropower lakes.
Aluminum prices have risen sharply in recent months due to increased demand from China.
Hamilton, who is leaving the company to join Mercury Energy, said the company is now considering manufacturing and future issues associated with the possible shutdown after 2024.
"We are also working closely with the community, Ngāi Tahu and the New Zealand government on waste management and reclamation of the Tiwai Point site as well as on best results for a transition beyond 2024."
NZAS agreed to pay $ 4 million to get rid of all aluminum slag and egg premix from Mataura and other sites around Southland, whereas previously these costs were shared with the Crown and advice.
The company also discussed with the government a cleanup of more than $ 200 million of more toxic used cellular coating waste, which it announced it would dispose of.