Vigo panel OKs land sale to Steel Dynamics | Local News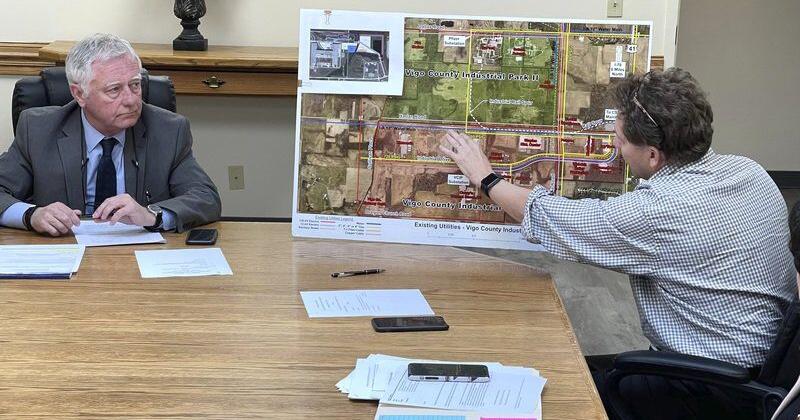 The Vigo County Redevelopment Commission, at a special meeting on Tuesday, approved a $1 per acre offer from Steel Dynamics Inc.
The commission sold 8.97 acres, deemed unbuildable, to Steel Dynamics Inc. In October, the commission leased the land to allow the company to start an expansion project.
The land is located east and adjacent to Steel Dynamic's plant at 455 W. Industrial Drive in the Vigo County Industrial Park south of Terre Haute.
The company plans to expand, constructing a building of more than 400,000 square feet at a cost of approximately $34.65 million and installing $196.35 million in new equipment. The expansion will create 84 jobs, with an annual salary of $80,000 plus benefits.
The design of the new building was moved to the east to avoid the railway branch lines.
The new building is expected to be 1,600 feet long and 180 feet wide, containing a new paint line and a second galvanizing line, each slated to enter service in 2023. Company officials told the commission on Tuesday that February rain made work on the site a challenge due to wet ground, but the project is on schedule with 17 rows of footer columns already in place.
Excavation for the addition is expected to begin within the next few weeks.